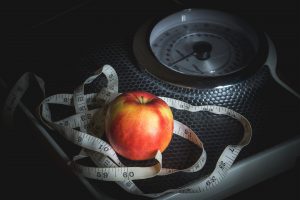 If you are struggling with your weight, chances are you've thought at least a couple times about sweating it out. This has been done multiple ways, and is very popular among wrestlers and fighters cutting to make weight. You have seen time and again people on the treadmill or elliptical with trash bags taped around their body, or wearing that full body nylon ski suit to really get their sweat on. However, based on the title of this article you are probably wondering if the average person should be sweating for weight loss.
Let's start by talking about why we sweat, the benefits of sweating, and the drawbacks of excessive sweating. We can then relate this more directly to weight loss because we can then fully understand the process of sweating.
---
Why Do People Sweat?
Sweating can be triggered by many different things such as adrenaline, stress, anxiety and hormones. However, when we talk about sweat and its relation to exercise or fitness we are generally talking about body temperature.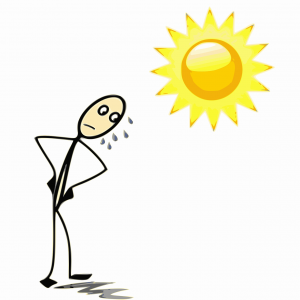 When your body temperature begins to rise your nervous system responds by activating specific glands that then allow you to sweat. Sweat is our body's primary cooling mechanism/strategy. Sweat can also release many impurities and toxins in your body.
How much you sweat is based on all sorts of things and can even simply be genetic. In fact, there is a common misconception that out of shape individuals will sweat faster than those who are physically fit.
This is actually not true because as your body becomes more used to the physical activity it understands that you are going to be performing rigorous exercise regularly and your metabolic process becomes more rapid. Therefore, at the beginning of your workout you may notice immediate or prompt sweating in anticipation of the activity to come.
This means that your body understands your level of physical activity and allows you to begin sweating almost immediately. When you start sweating faster your body cools down more quickly leading to an increased ability to exercise harder for longer. This promotes muscle growth and muscle building especially when you properly hydrate before, during, and after your workout.
Sweat consists of majority sodium and water. Therefore, if you are not properly hydrated or have not consumed the recommended levels of sodium in a day then you may not sweat at all. Not sweating can be detrimental to your workout and health because your body temperature rises with no cooling process to stay regulated.
There is another type of gland that actually produces the bacteria that helps to break down the sweat after released. This bacteria is what causes body odor and the reason that we wear deodorant (hopefully).
---
So What's The Problem With Sweating For Weight Loss?
Simply put, sweating for weight loss is not burning fat which is probably the true goal of weight loss. Yes your body gets hot, and maybe burns more calories. However, dehydration has much deeper problems than you realize. Essentially if you are working out while overly dehydrated you may just be destroying your muscles and making yourself even more prone to injury. Water is a key building block for our body, without it, muscles will not properly grow and recover.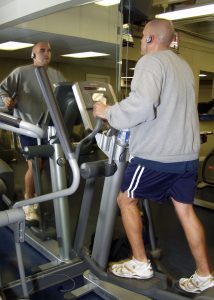 By forcing yourself to sweat heavily during your workout you are simply depleting your water table and key electrolytes/sodium that your diet has provided you all day. This is where you see all your weight loss, not through body fat disappearing.
When you don't consume enough water in the first place, you can suffer from severe dehydration.
When you sweat too much, the same thing can happen. After sweating out all the water you have maintained in your body from proper hydration you have no sweat left to cool your body. This can even lead to full on heat exhaustion without proper water consumption during the workout.
While you may drink plenty of water during your workout, you may not realize that you are just replenishing all the water you just loss and therefore the weight loss aspect of things will not provide ideal results.
I personally can fluctuate up to 7 lbs in a day strictly based on water intake. The more hydrated I am the more I weigh, this is partially why I track my weight every morning rather than afternoon after I have been hydrating all day long.
Fighters as mentioned above can drop 10-15-20 pounds in a day in order to make weight by over sweating and dehydrating themselves temporarily before weigh in. This is not a strategy that should be used for burning fat though for regular people.


Hopefully the idea behind burning fat is to be healthier and live longer, not look a particular way. However, whatever your reasoning is, don't use sweat as your weight loss technique. Adjust your diet, maybe take on the Paleo Diet as I discussed in a recent article.
Good luck to you on your journey to weight loss and keep up the good work. If you have any questions feel free to leave them in the comments below or email me at dalton@incitefitness.org. I'd be happy to help in whatever way I can.