You have probably had some of those unplanned workouts in the past.
You know, the ones where you walk into the gym excited. Ready to crush chest, tris, back, legs… or maybe cardio today…or maybe all of the above…or maybe none of the above. Who knows?
Not you, because you came in without a plan.
So you might wander around for a few minutes trying to decide, confuse yourself a bit more, and then ultimately you end up stretching out for 45 minutes which is all fine and dandy if you knew exactly what you wanted to do after, but you still haven't made up your mind and you are now just wandering around the gym asking everyone how many sets they have left so that maybe the next machine that opens up gives you some direction.
I've been there, and chances are this is a true story from a recent time in your life as well. So why is it that building daily workout plans for yourself is so important?
---
The Downfalls Of An Unplanned Workout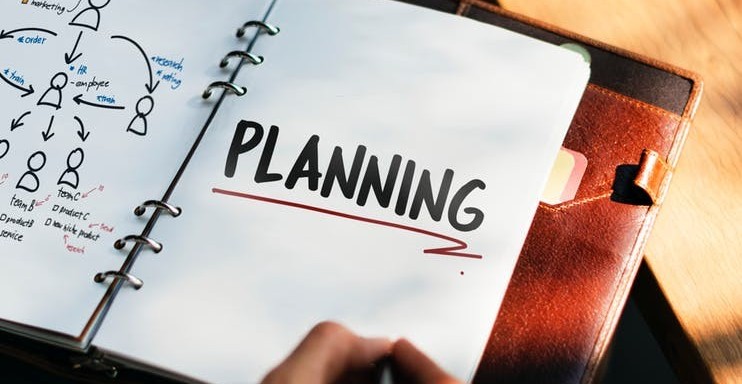 There are quite a few ways that an unplanned workout can hinder your productivity in the gym.
Not only does a lack of planning destroy your efficiency in the gym and ultimately waste quite a bit of your time, it can also mean that you don't see the gains you are looking for when you lift or do cardio.
When you don't know what work outs you want to do before you head inside, your focus is compromised.
When you aren't focused on a goal in the gym you can accidentally be lazy and just go through the motions. Lifting weights and cardio exercise both require a certain amount of drive and motivation to put in the type of effort that sees true results.
Not being committed to a workout means I don't lift as hard, usually this means less reps, less intensity, and ultimately more rest. None of which contribute to muscle strength and stamina as you would like them to.
No plan can also scramble your workout.
Now let's talk an example, if you start out on chest day with bench press, and you don't know what your next workout is planned to be…you may end up doing a lift next that doesn't compliment the bench press you just did.
My typical pattern is to follow a heavy barbell power lift with something hypertrophy based like I described in my favorite workout.
This pattern allows me to work accessory muscles in with my chest to make sure I am evenly distributing my workout and also making certain that I have enough energy and muscle stamina to target my chest appropriately with the next lift (like decline dumbbell press).
Since I usually have this planned, you won't catch me pushing the barbell over and over again in just a slightly different fashion.
While this can work if you plan is to build muscle stamina, you still need to clearly define your goal and have that built into the plan that you set in motion when you hit the gym.
There's a reason that many people are constantly in search of a "workout plan".
Many of the best programs are those that have well outlined instructions on which lifts to perform, what cardio exercises you should target, and even the amount of rest you should allot yourself between sets.
So, the key take away is to always have a plan. However, you're probably wondering how to formulate that plan…
---
Establishing SMART Goals For Your Workout
You've likely heard of SMART goals by now, so this next concept should be nothing new.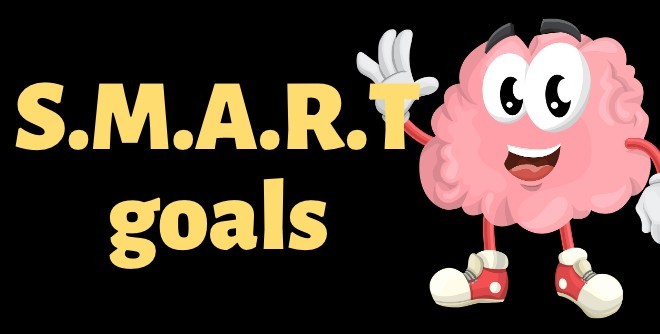 Smart goals are:
Specific – Goals need to be specific. "I want to lose weight" is a goal, yes. However, are you really going to accomplish that? What does it really mean? Do you want to lose 1 pound? 5 pounds? 10 pounds? Adjust this goal to state "I want to lose 15 pounds and it is now a specific goal.
Measureable – Your goal next needs to be measurable. The goal outlined above is measurable because you can step on the scale every day and check in on your progress. If you were to say "I want to eat healthy", that is not really a measurable goal because you don't really know what you are defining as healthy. If you put a calorie count to that or were tracking macros, then it may be measurable.
Achievable – This one is quite simple. Make sure that your goals are reasonable. If you plan to lose 15 pounds, don't try and do something like that overnight. It makes no sense and you'll be setting yourself up for failure. An achievable goal is something that you can eventually check off the list of goals met…not something that will be ongoing forever. Not achieving goals from time to time can make your efforts feel hopeless, and ultimately you will accomplish less when you don't achieve smaller goals that lead to larger accomplishments.
Relevant – Your goals also need to be relevant to what you are trying to do. I know I am deviating a bit from your workout plan here, but overall fitness goals can be a significant contributing factor to how well you perform and how well you stick to your plan. If your goals aren't relevant to your larger fitness goals (eating proper amounts of protein throughout the day might be relevant to your overall goal of losing 15 pounds) you may not be working in the right direction to accomplish your overall, much larger goals.
Time Constrained – Set a goal schedule. You want to be meeting smaller goals and stack those smaller goals up to meet larger ones. What are you going to do today to reach your larger fitness goal? What about this week? Now the month? Maybe the year? If you accomplish your daily SMART goal, this leads to accomplishment of your weekly SMART goal and so on.
So now that we understand the importance of having SMART fitness goals, what do we do once we've established some of these goals?
---
Incorporating Your Fitness Goals In Your Workout Plan
In order to properly drive myself to achieving my overall fitness goals, I usually try and incorporate them in my fitness plan. This could also be said the other way around.
Essentially the idea is to make your workout plan support your overall goals.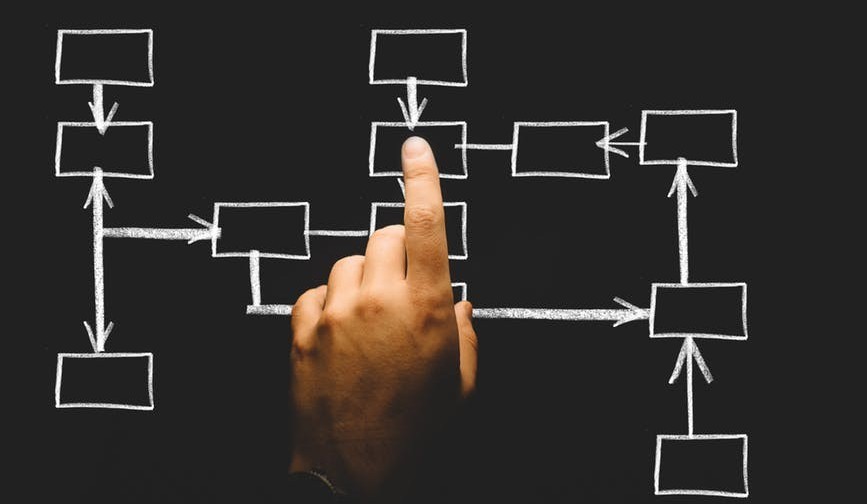 If your goal is to become a full-fledged body builder, you need to make sure your workout plan reflects it.
Someone trying to build muscle and gain weight is going to have a different diet and nutrition goal, and ultimately a different lifting and cardio plan than someone who is feeling a bit overweight or unhappy with their body on the other end of the spectrum and is actually looking to shed some pounds and lean up.
Both are very different, and both need a tailored approach to achieve that overall goal.
If you have a SMART goal already built, you can start to perform searches and target "best workouts to build larger biceps", or maybe you could search "sprint walk workouts for shedding pounds".
Whatever your ultimate goal, you can tailor your health and fitness research and ultimately the workout plan you create or stumble upon to fit your needs.
So, you've written down your goals (writing them down helps you stay accountable, so do that). What's next? We need to establish the actual workout plan.
---
Key Elements Of The Workout Plan
There are a few things, aside from your SMART goals that you need to make sure that your workout plan incorporates.
This is the particular exercises you will be performing. Usually I break it into days… there is always the classic chest and tris, back and bis, legs, shoulders and abs… however, you can mix this up to fit what you want to accomplish.
This can include push and pull days, legs and abs together, or you can build your plan to incorporate more frequent targeting of specific areas that may need a bit more work or are lacking overall.
So…
Make sure to outline your daily schedule. This can be a 5 day workout session (rest days included) or you can make sure to allocated workouts to specific days (chest on Wednesdays, etc).
I personally try and get most of my lifting in during the week because the reality is I get busy and my routine is thrown out of whack on the weekends quite frequently.
Break down your days into specific lifts/exercises. You can leave yourself with options if you would like. But ultimately you should have an idea of the exercises you will be performing that day and the order in which you might want to perform them.
Push and Pull day may alternate pushing and pulling exercises (bench and row) or maybe you perform all of your push workouts and follow up with all pull workouts. Whichever decision drives you towards your goals is the one you'll want to make.
Sometimes it's a good idea to leave an "or" clause in your daily exercises. You might want to substitute incline barbell bench with incline dumbbell bench on alternating weeks for muscle confusion. This is once again up to you.
After you have specific exercises and their order outlined…
Create your rep and set constraints. First, I don't generally include warm-up sets. Warm ups should be included in all exercises and you can simply put a reminder in your plan to "warm-up". Make sure that whether you are lifting for power lifting, starting strength, or hypertrophy, you establish the correct rep ranges and number of sets for each exercise.
This is important because you will want to target different rep ranges for strength building than you might want to with hypertrophy exercises that focus more on size and muscle stamina. You'll also probably want to incorporate some burn out sets in there somewhere (usually at the end).
So now you have SMART goals built and set at the top of your nice, shiny new workout plan (I keep mine in my iPhone notes.. it's not that shiny). You also should have a daily schedule worked out, broken down by days, exercises, and even your target rep and set numbers.
What's the last thing you need to do to make sure that you get the most out of your workout plan?
---
Executing Your Workout Plan
Without execution a solid workout plan doesn't get anything done. This is why we have focused so much on SMART goals, because they are easier to execute on.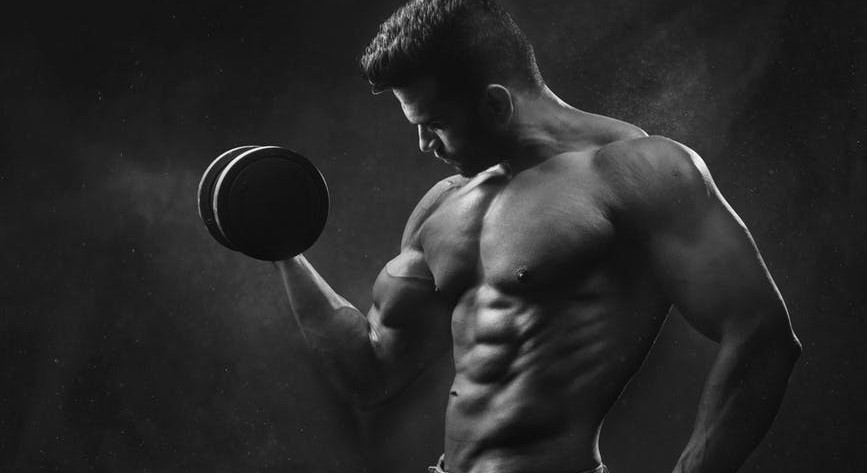 In order to make a workout plan effective you must follow through. You need to pick yourself up, get to the gym when scheduled, and execute the workouts that you have written down and documented.
Make sure to stay on task at the gym. Eliminate distractions (I wear noise cancelling headphones). Make sure that if a piece of equipment is taken you have a backup for that particular exercise or you can rearrange appropriately with a similar lift and come back to your planned workout later.
There is no perfect science to a workout plan and it can be modified as your goals change. However, a solid base and good foundation are imperative to seeing results.
Whether those results are gaining muscle, losing weight, building size in your upper body, building solid legs, you need to start somewhere and the best place to start is with a solid workout plan.
If you don't have your own workout plan and you want to incorporate some of the lifts I do (mostly for dudes) then check out my go to workout plan here. If you need some new gear, don't forget to check out some of my product reviews in the Gear category above.
Got any experience of your own with workout plans? Creating them? Sticking to them? Struggles with them? Leave me a comment below and let's chat more!
---
Please remember: I do get a small affiliate commission for anything you buy on my site or from a link that sends you to Amazon from my site, just know that it ultimately supports my efforts and helps to pay for my time writing articles to hopefully help folks out with achieving their health and fitness goals.